Illustration & Print Design
Küche & Tisch
Ein schön gedeckter Tisch ist gerade durch saisonale Motive, frische Farben und Designs immer wieder verwandelbar. Food Illustration und conversational Designs sind dafür einfach wunderbar.
Heimtextilien
Bettwäsche, Vorhänge, Möbelstoffe… was wäre Wohnen ohne Textilien in geschmackvollen Designs und Farben. Auch Tapeten und Wandbehänge setzen frische Trends mit floralen und abstrakten Designs.
Papeterie
Papierprodukte begleiten unseren Alltag. Mit ihrer unvergleichlich schönen Haptik sorgen sie für viele kleine Freudenmomente. Egal ob für den Schreibtisch oder als Grußkarte an liebe Freunde.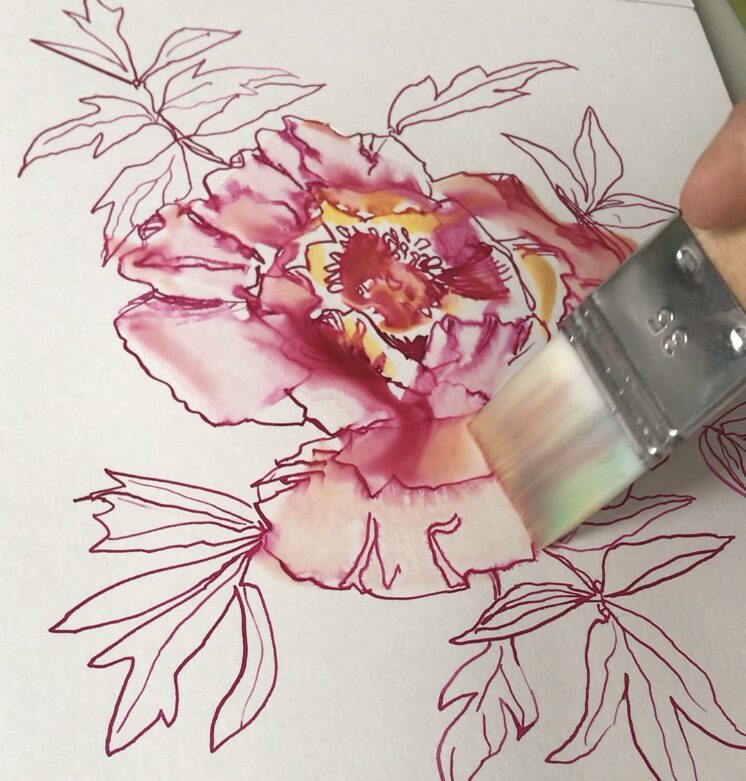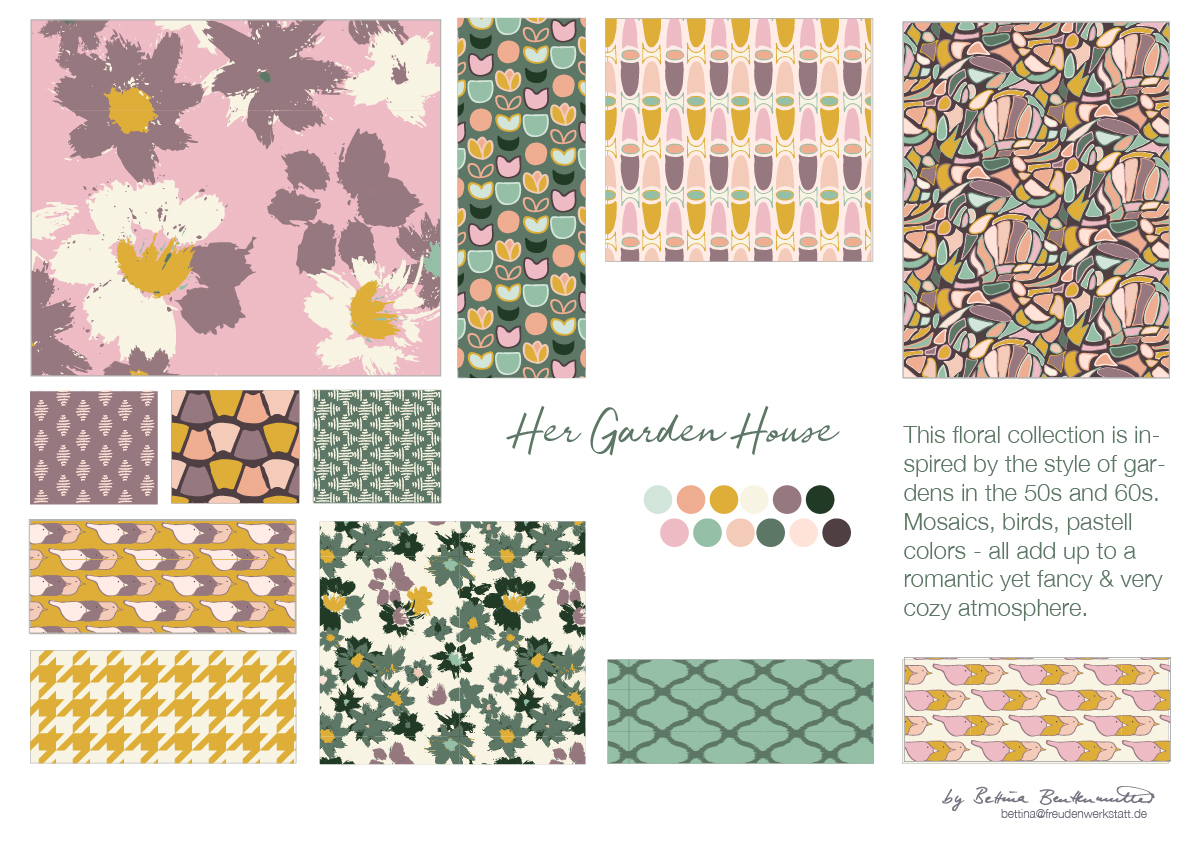 Painterly and charming with a delicate quality yet always fresh and light hearted.
Inspired by the abundance of forms in nature I love to design uplifting themes of life. My favorite motifs are florals, fruits and animals. I have a passion for food, sunny destinations, portraits full of character and style and everything about the sea. For meditation I explore abstract structures and textures and practice modern calligraphy.
Handmade art work yet fully digitized
Using my hands and feeling the texture of paper is a luxury in a digital world. I love the sound of pencil on paper. I draw with ink and nib pen and sway my brushes fully loaded with watercolor pigment. Lively line art and vibrant color ways are the result. I also experiment with paper collage and hand-carved stamps for printing. Once digitized and finalized placement designs and repeat patterns complement each other in full collections.
Strong conceptual thinker and business partner – happy to work on commissions
Having a background in strategic marketing and product development, I relate easily to your brand and consumers. I love working on trend briefs and themes. With your specific needs in mind my art is fitting to season and occasion. Perfect for bedding, table top decor, wallpaper, kitchen, fabric and stationery.
Open for licensing and commissions
You have the choice, select your designs from my portfolio gallery of existing work for licensing or buyout. Or you have my studio prepare prints exclusively for your brand and products.
Call me
Just give me a call and we can talk about your needs and requirements in person. Happy to hear from you. +49 172 8544866